My Strike Customs
These are my 4 strike customs. The strike is one of my favorite cosmic era suits. I love the ability to change its weapons and packs in battle. With all my strikes, I have made some custom striker packs as well.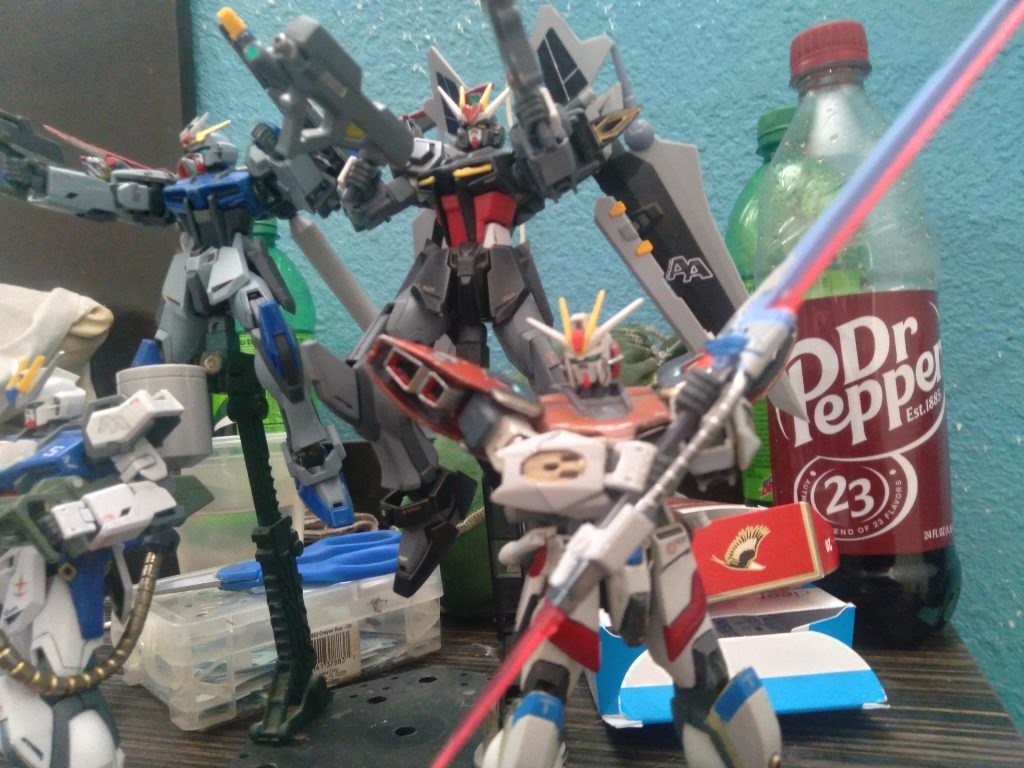 The front is my Celerity Strike Gundam. In my story, it's the first unit produced by the Orbital Federation. It doesn't have the shoulders that can accept the armor sets. Behind it is the Strike Noir, the 3rd Strike buillt. It's specialty is camouflaged assault. It is equipped with the mirage colloid system. Effectively making it invisible to most radar for a short period of time. It also has 2 anti ship swords and 2 high energy beam cannons. It's shoulders also have thrusters installed, making it very maneuverable. Lastly, it has twin beam rifles that are capable of rapid fire or single shots.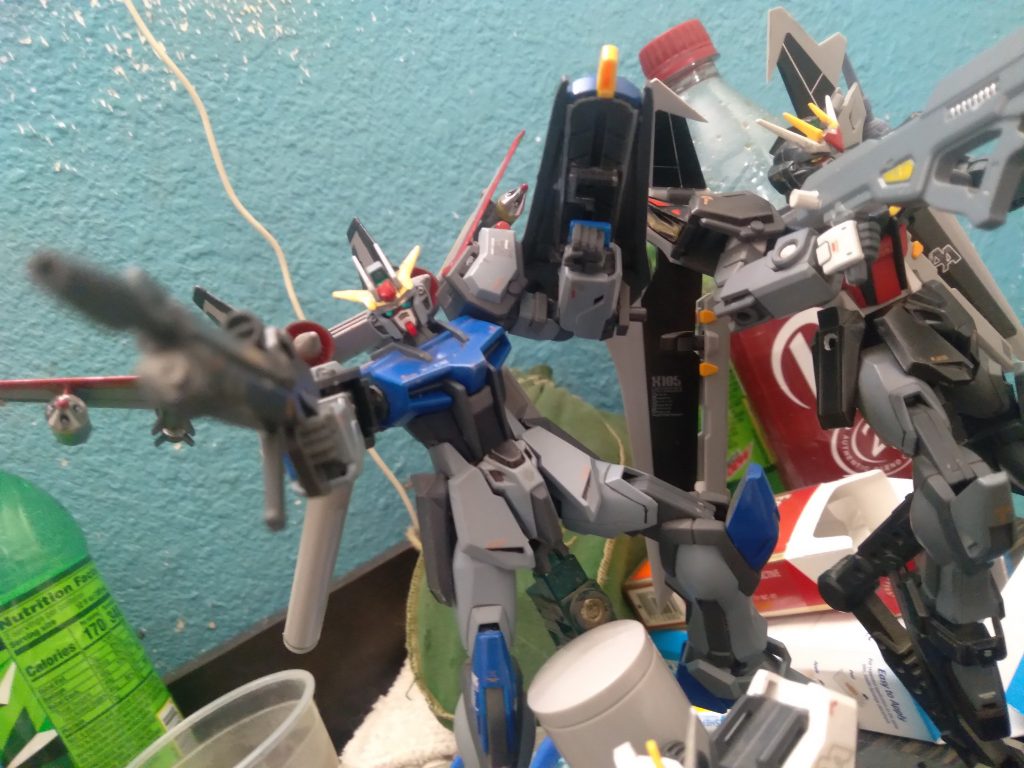 The Duel Strike Gundam is the last of the strike units made. It has tougher armor, which makes it slightly heavier than the rest. To counter the extra weight, it often uses the jet or aile packs for increased mobility.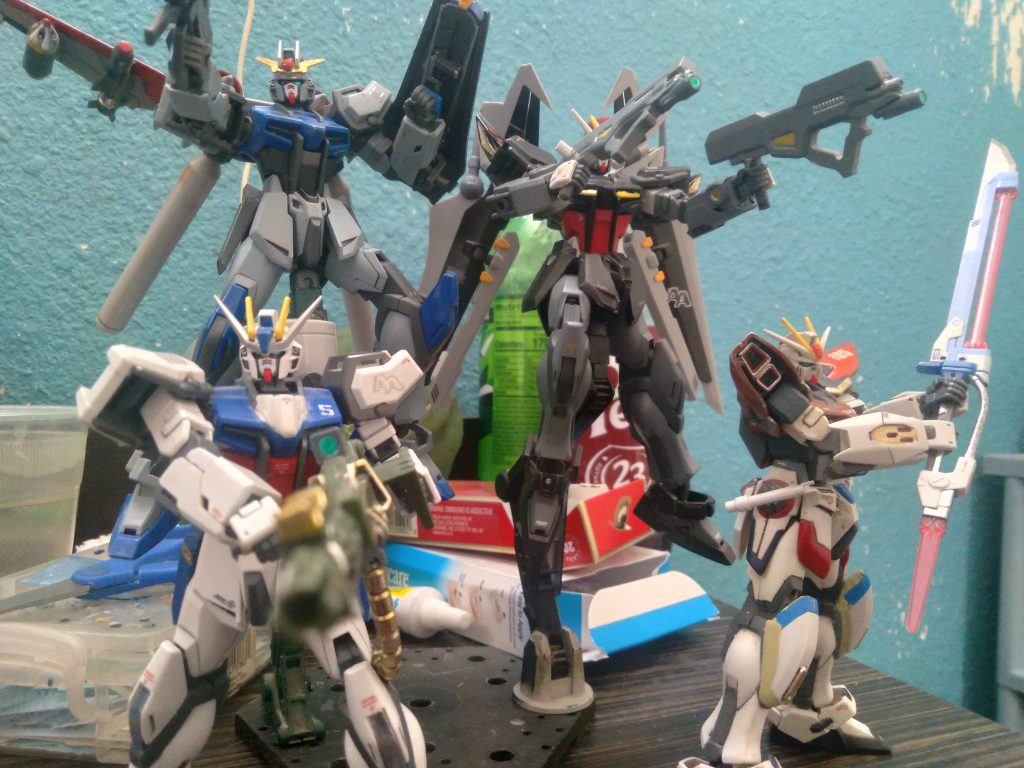 Up front is the 2nd strike gundam built, the Alkias Strike Gundam. It is equipped with the H.E.L.L (high energy linear launcher) beam cannon. This cannon is extremely powerful. So much so, that it needs to use its own reactor for power. Inside the tank is the ion reactor that charges the cannon. When fully charged, the cannon can fire up to 10 times before it needs to be swapped with a new tank. If charged shots are used, that number is lower. I enjoy making customs and coning up with a story for them. Thank you for staying until the end. I hope you have a great day. From America, I say gunpla is freedom!!