Hello Gunsta!! Today, we have a new custom armor set to add to the collection. The Accelerex Armor is the speed based armor set.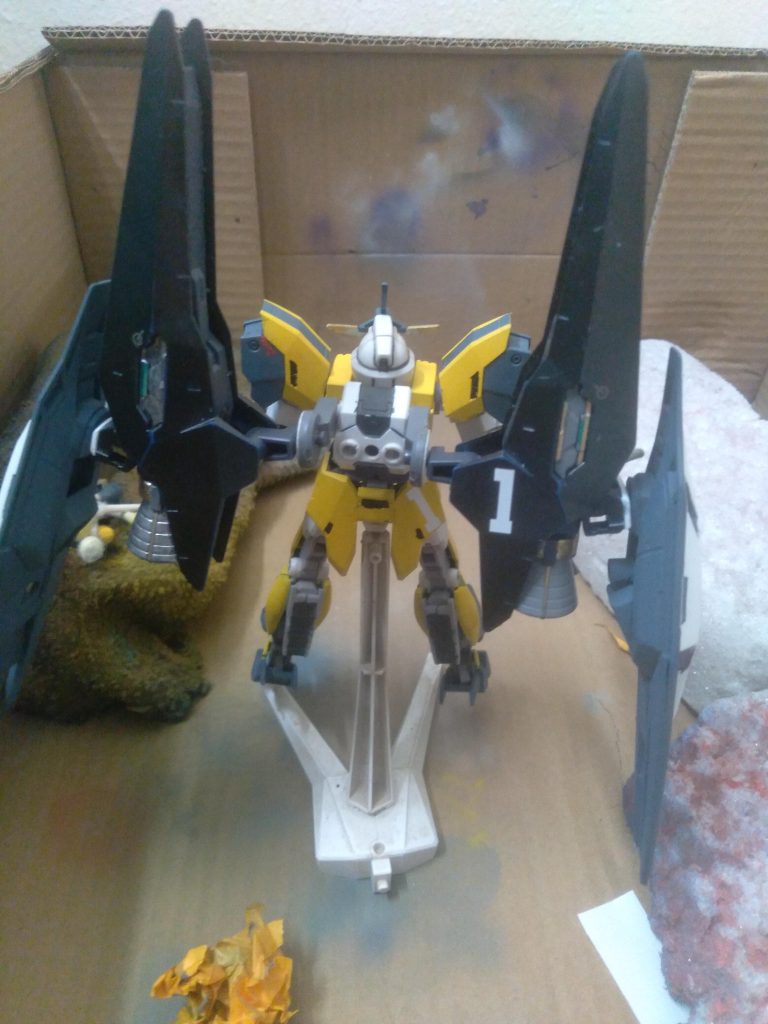 Here you can see how I was able to get everything attached. The main connector parts are from the hg graze space boosters. The main boosters are from the tertium arms.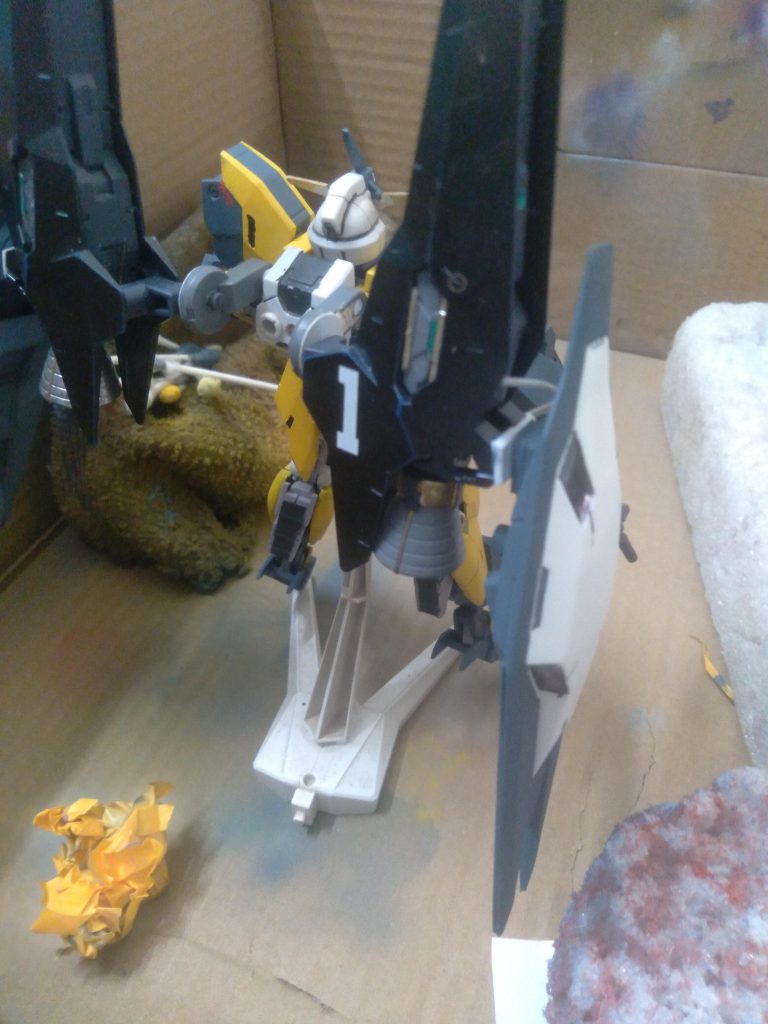 Inside the binders I've added some thrusters.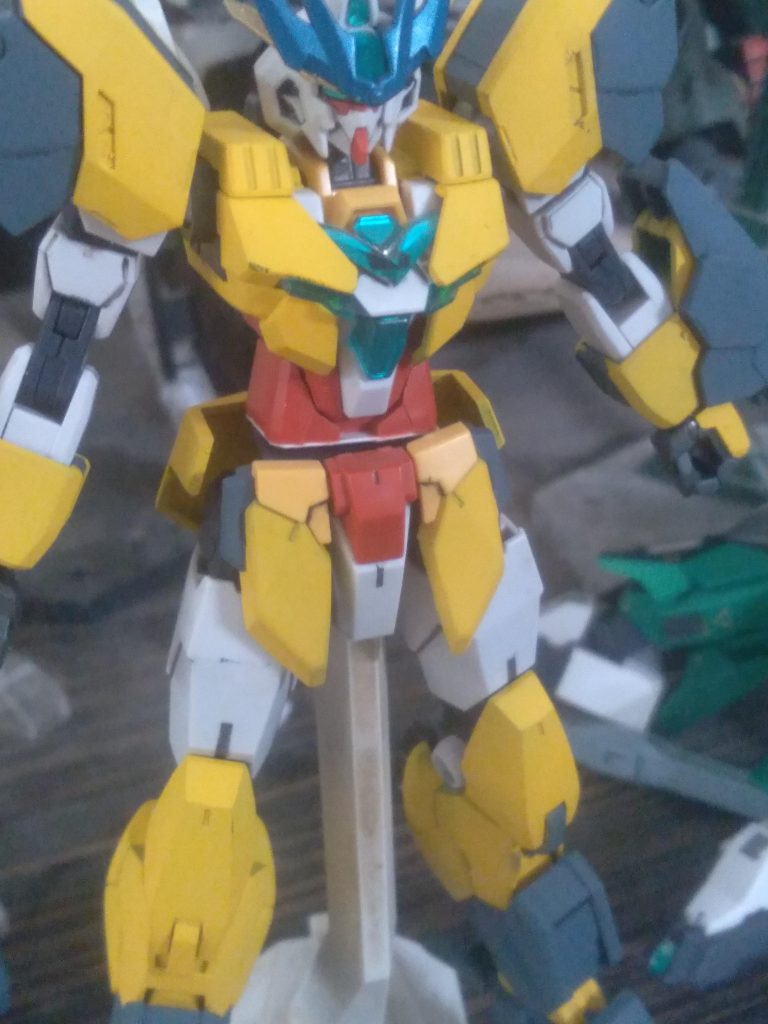 The core gundam II with the armor equipped