Hello Gunsta!! Today I present my newest build, the RG Sazabi. I got this a couple of days ago for helping a friend work on his new figure/gunpla/pop store he's opening.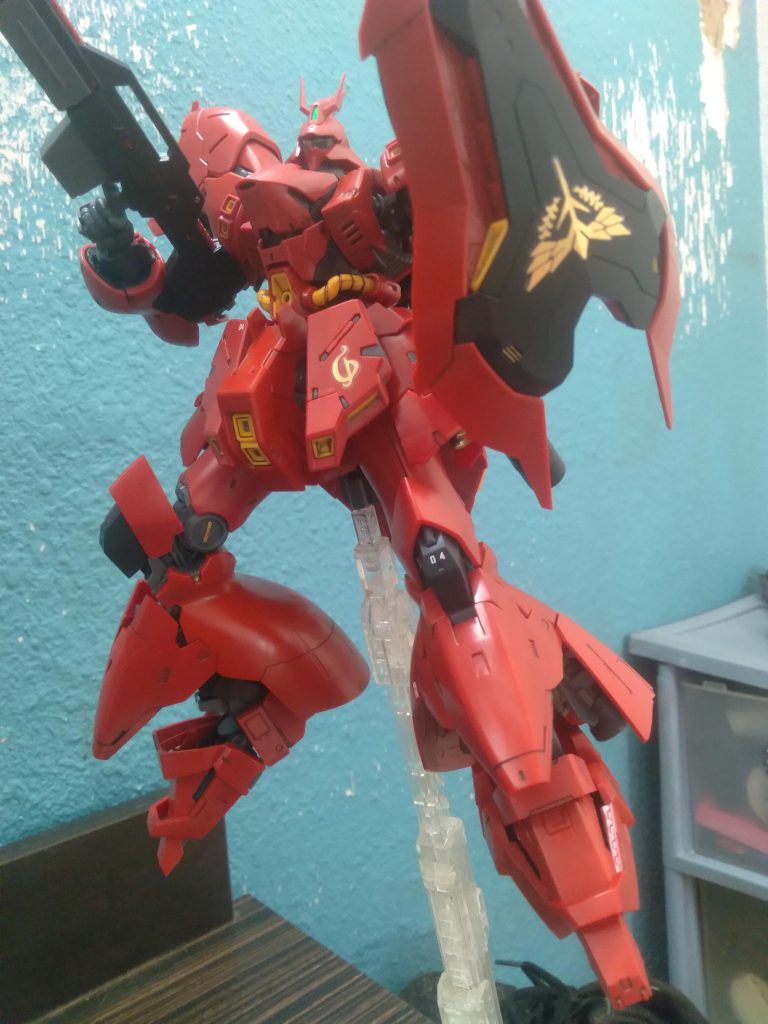 This is my 4th real grade. It's definitely an awesome kit. It was a lot easier to build than I thought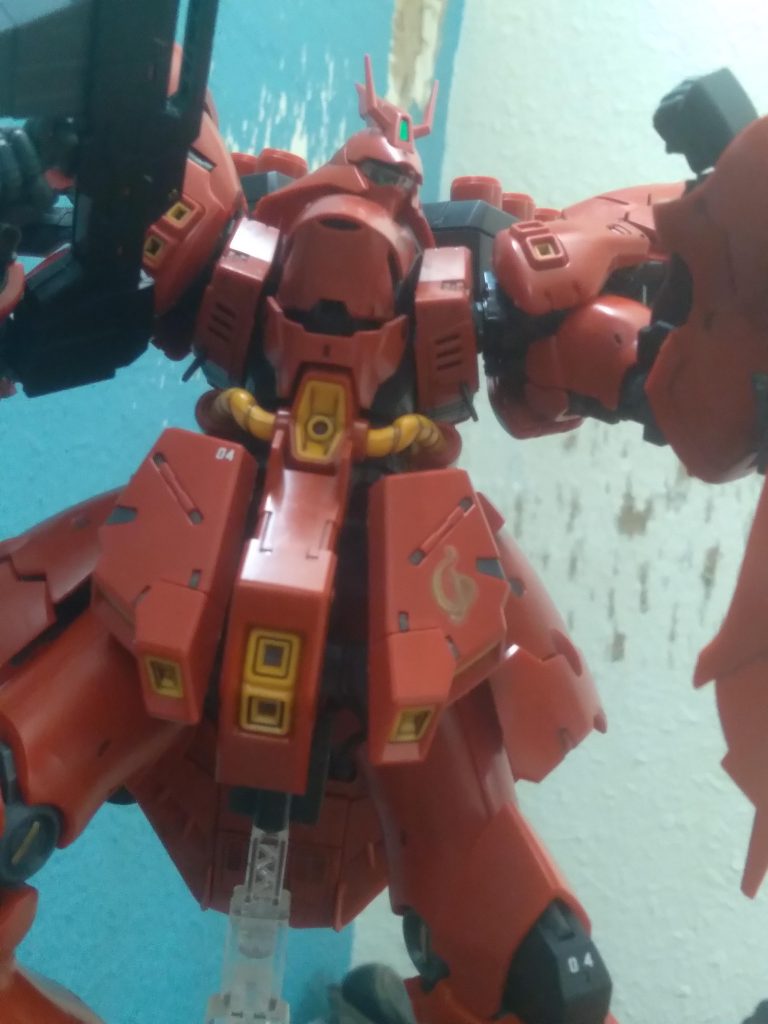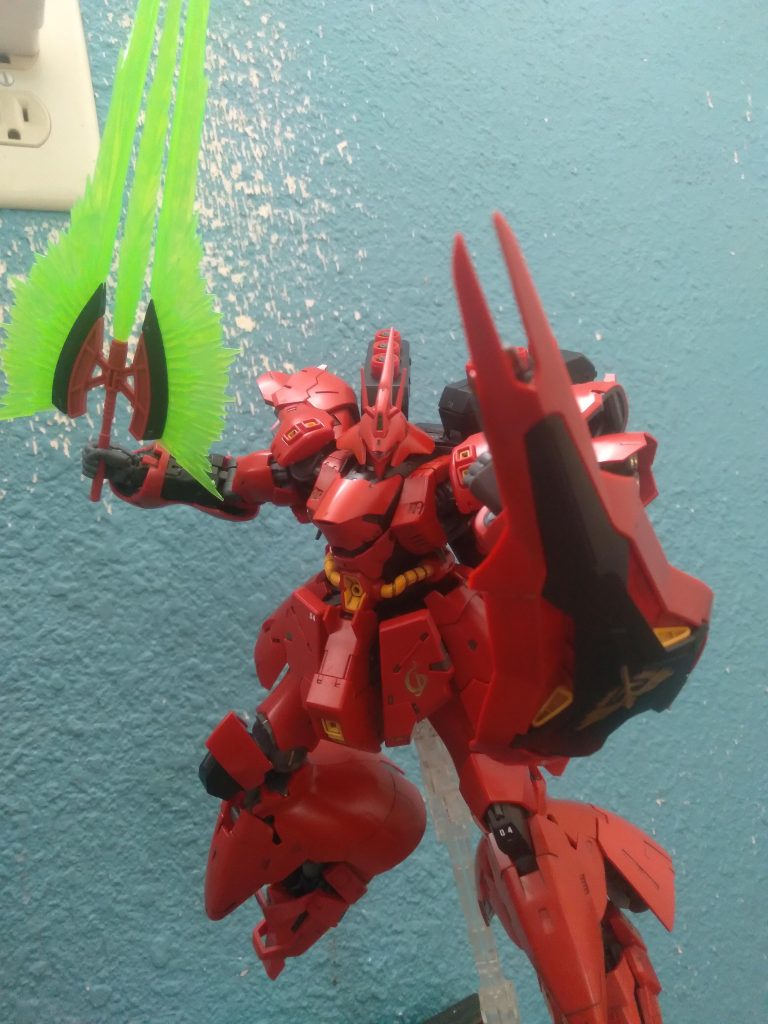 These beam effects are awesome. I thought they were yellow in the anime, but after watching a clip of the battle, they are green haha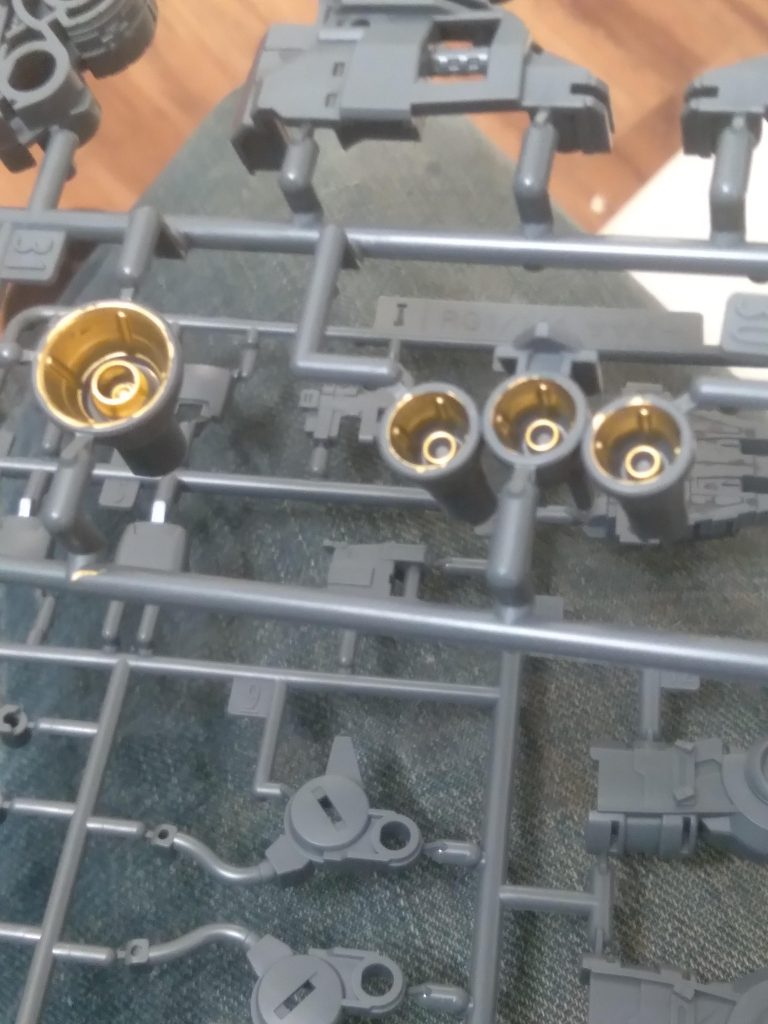 Before starting the assembly, I used a gold a chrome gundam marker to give some color to the frame and thrusters 
The chrome looks really good here. I used it on all the places that called for the chrome stickers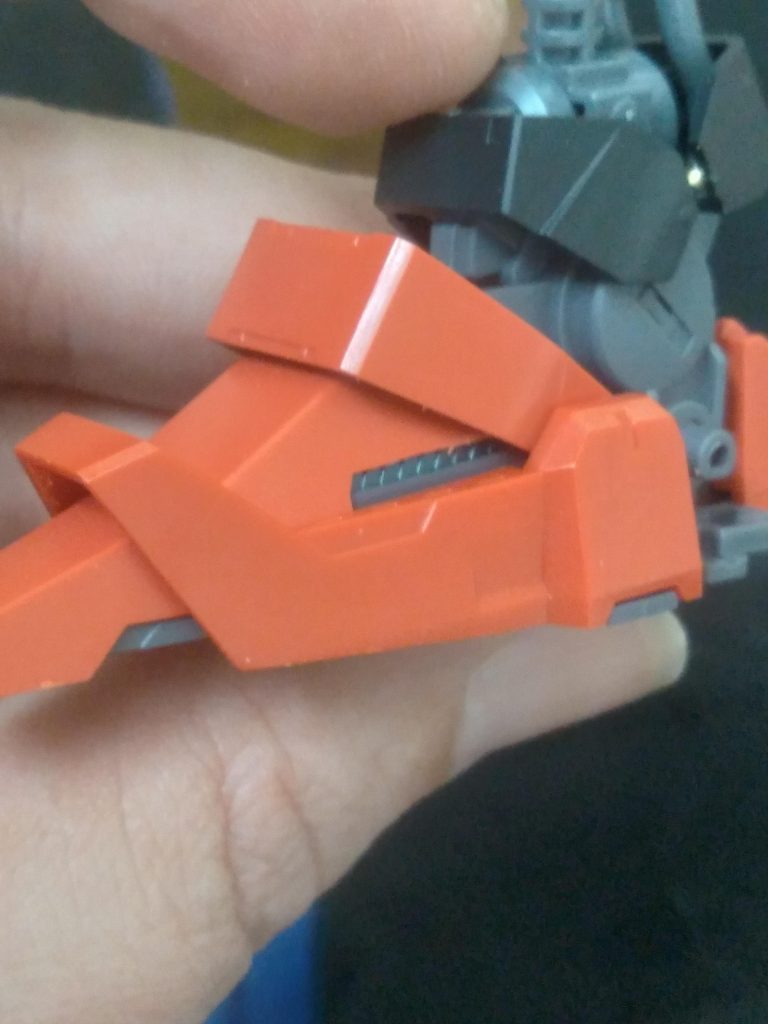 It's hard to tell but I used a metallic green marker on this section of the foot to look like psycoframe 
I made sure to try and get as many photos during assembly. The frame went together smoothly.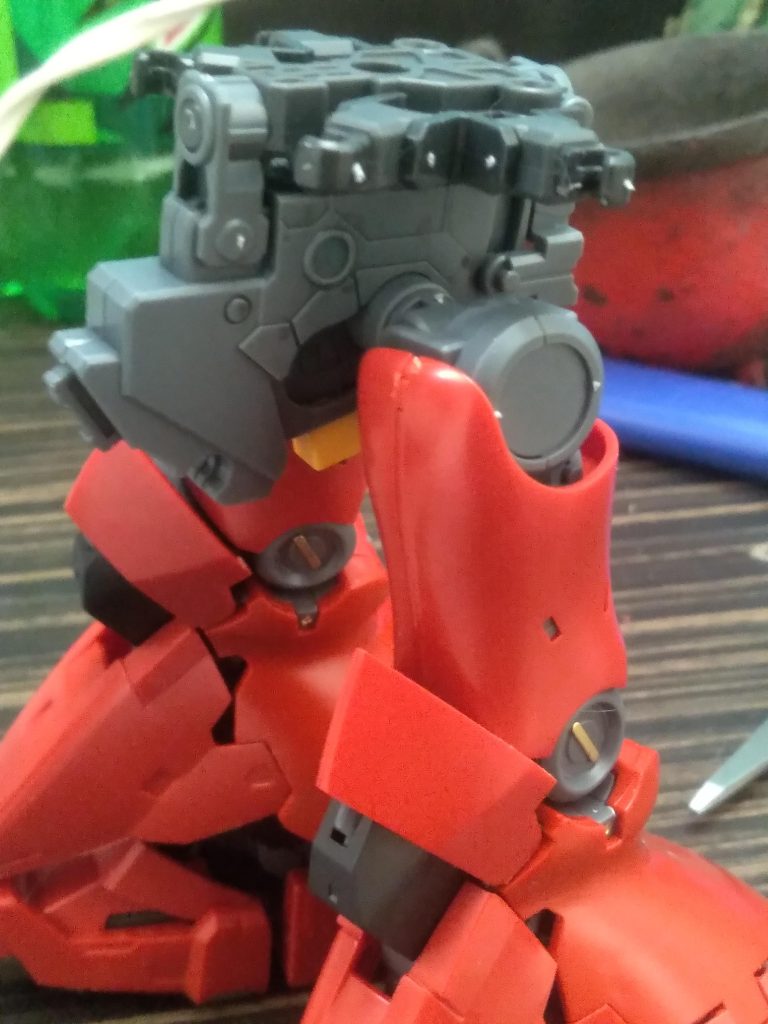 The waist section after I finished the legs .  The frame is detailed. It's a shame covering it up with the armor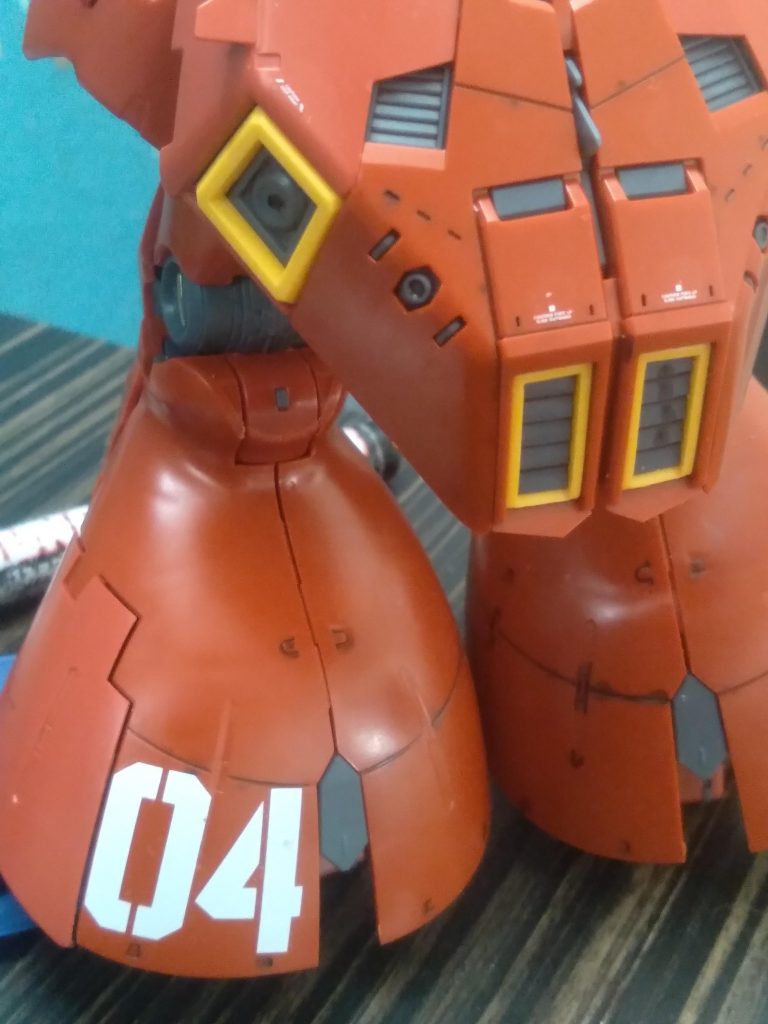 I added a few waterslide decals I had. I plan on ordering a set specific to the sazabi in the future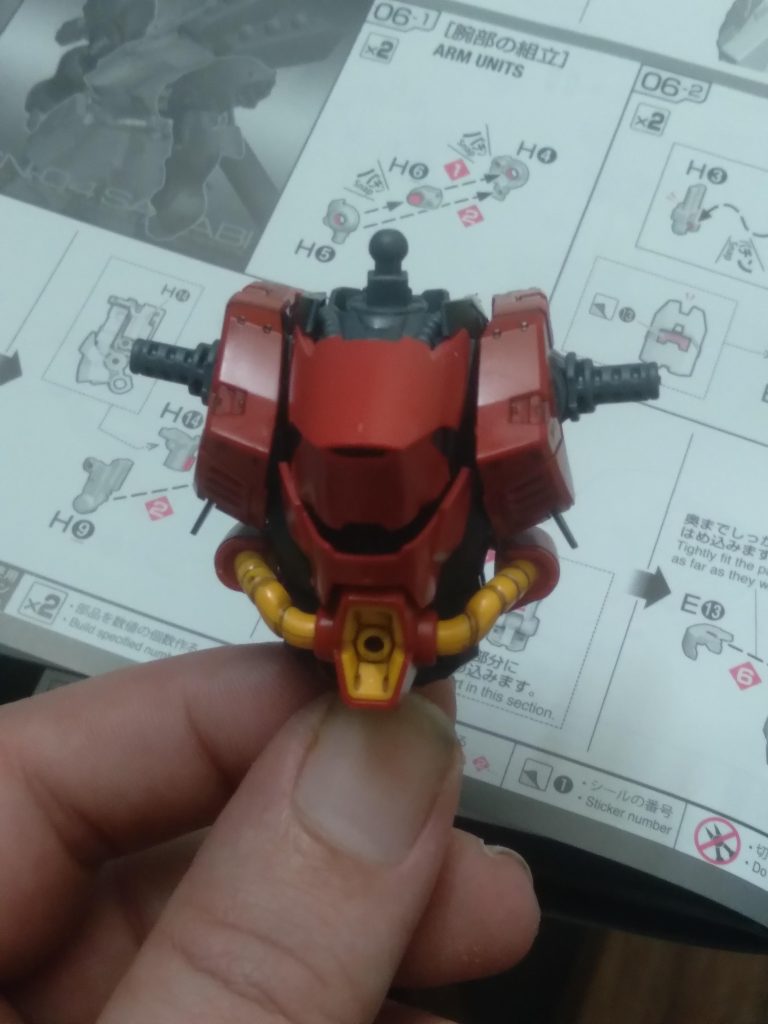 The torso all snapped up and looking awesome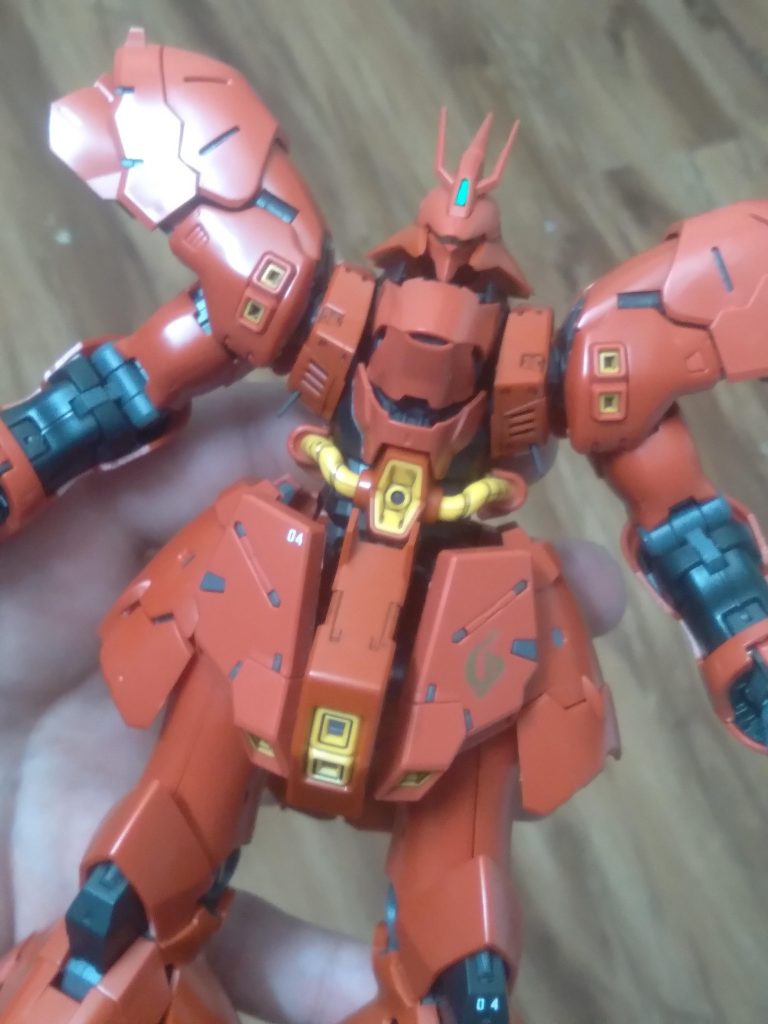 After completing the body.